Technological advances seem to have permeated all aspects of our lives – and our kitchens are no exception. New high-tech gadgets are becoming all the rage in the kitchen, offering all kinds of conveniences that make cooking and entertaining a breeze. Here are 5 of the hottest kitchen gadgets on the market right now: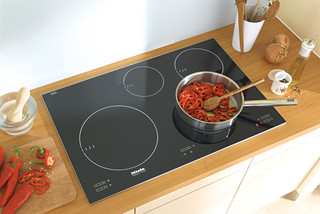 Induction Cooktops – With faster cooking times than electric cooktops and better temperature response than conventional gas stoves, induction cooktops are becoming a fast favorite. By utilizing electromagnetism, induction cooktops directly transfer heat to the cookware without getting hot, as opposed to other stoves which indirectly transfer heat by means of a flame or a hot surface. This new technology allows heat to be evenly distributed, and makes cooking a safer and more fun!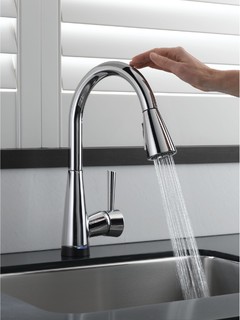 Auto-touch Faucets – We've all had those awkward moments while working with raw foods when we've needed to use our elbows or a family member to turn on the faucet for us. Newer faucets with smart touch technology make cooking a much more hygienic experience by responding to a simple touch. Now you won't have to worry about transferring germs and bacteria or the extensive clean-up sessions needed to get rid of them.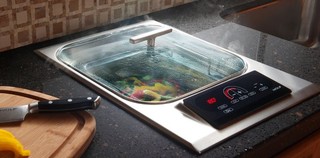 Stove Steamers – Stove steamers are a great new toy for the health-conscious cook. It makes steaming food a whole lot simpler and convenient.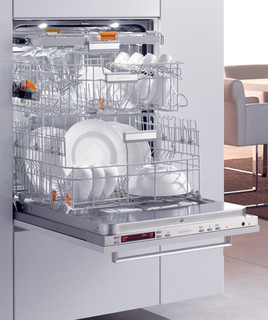 Raised Dishwashers – Let's face it, bending down to load and unload the dishwasher can be a pain. Raised dishwashers makes access much simpler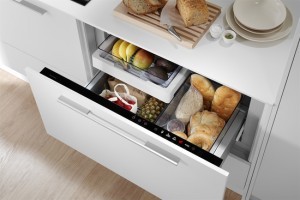 Refrigerated Drawers – Compact refrigeration units are a great space-saving option for your kitchen. 3-in-1 refrigeration units like PayKel's Cool Drawer are customizable to your needs at any given moment. You can easily switch between a functioning refrigerator, freezer, and wine chiller whenever you need to.
Summary
Article Name
Description
Technological advances seem to have permeated all aspects of our lives - and our kitchens are no exception. New high-tech gadgets are becoming all the rage in the kitchen, offering all kinds of conveniences that make cooking and entertaining a breeze. Here are 5 of the hottest kitchen gadgets on the market right now
Author